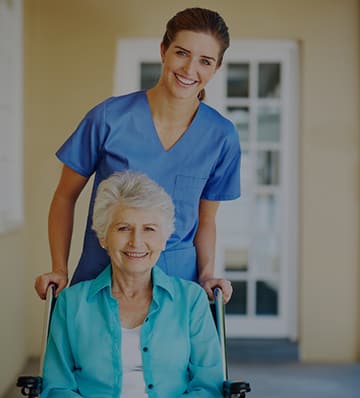 Medical Appointment & Transportation
Today in America, nearly 3.6 people each year either miss of delay medical care because they do not have transportation to and from their appointments. Many lower income Americans, especially senior citizens, are not able to afford a new automobile when an old one breaks down, and the elderly, infirm, and disabled are sometimes not able to drive the cars they already own, even if they are working properly, and they may not have easy access to public transportation. For these reasons, Valley Home Care serving the greater Fresno, Modesto, Merced and Los Banos areas is happy to offer appointment transportation services for your loved ones.
When Your Loved Ones May Need Appointment Transportation
It is never an easy decision when we realize that our family members are getting older and need more care than we can provide. The appearance of new dents and dings in the vehicle of a parent or other elderly relative may make you wonder if they should still be driving. Other signs that a parent or elderly relative may need to stop driving are traffic and parking tickets, getting lost, running out of gas, losing the car keys, or becoming lost in relatively familiar areas. Just as you must make the decisions to provide home care for your loved ones, you also must make the difficult decision to talk to your loved ones about hanging up the car keys before something serious happens. Before you bring up the subject, it's important that you have alternatives in mind, like appointment transportation assistance in Fresno, Modesto, Los Banos, and throughout the central valley offered here at Valley Home Care.
Your aging relatives will almost certainly be reluctant to give up their valued independence and the freedom that comes with the ability to drive. However, the availability of transportation from Valley Home Care means that they aren't stranded – they can still make it to all their necessary appointments, and can run their errands, without the risk of being behind the wheel. All our caregivers are carefully screened, including their driving history, so your loved one is as safe while on the road with our caregivers as they are in the home.
Incidental Transportation for Elderly Loved Ones
For an aging parent or relative, something as simple as a drive to a doctor's appointment can cause confusion, fear, or even panic while trying to navigate once-familiar streets and negotiating high volumes of traffic in and around the city and parking lots. Seniors who are no longer able to confidently drive themselves, or those who shouldn't be driving regardless of their confidence, may not know how to arrange transportation for themselves, and can miss vital doctor's visits. Additionally, many will neglect asking for a ride, because they do not wish to further burden children and other relatives with these requests. With Valley Home Care's transportation services in Fresno, Modesto, Merced, Los Banos and throughout the central valley, both you and your loved ones can rest assured that they will be making it to their appointments on time, safely, without any fear or confusion caused by the drive.
Assistance and Schedule Planning
Missed doctor's appointments, and difficulty keeping up with doctor's orders are serious impediments to your aging loved one's health. These issues could be early warning signs of memory problems, or they could merely be a sign that your loved one isn't ready to take their health concerns seriously yet. In either case, Valley Home Care of Fresno and Modesto can help. Our caregivers can provide not only complete assistance with medicine regimens and schedule planning to ensure that your loved ones are following the prescribed medical courses of action and medication schedules, but also that they make it to all their doctor's appointments. While there, we'll make sure that the doctor's wishes are noted and incorporated into the routine for your loved one's daily life.
Errand Transportation Services
For an aging loved one, there is more to do outside the home than visit doctor's offices. From prescription pickup to grocery shopping to post office visits, Valley Home Care's transportation services in the greater Fresno, Modesto, Merced and Los Banos areas can also help your loved ones run their vital errands. The aging reader can get safely to and from the library, and the beloved family car need never miss another oil change. Daily errands and chores aren't confined to the home, and as your loved ones age, the list of chores can become overwhelming. That's why in addition to ensuring that your loved ones make it to the doctor on time, our personal caregivers are happy to assist with errand related transportation.