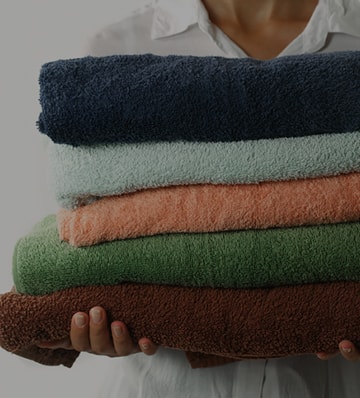 Housekeeping/Laundry services for seniors
As our loved ones get older, they are less able to keep up with the daily chores of housekeeping and laundry as they once could. However, most of these aging loved ones wish to remain at home where they have lived for so long. For this reason, in-home care becomes a good option to enable your loved one to continue the life they enjoy, while getting assistance with the daily tasks that are now a struggle, or impossible, for them to do alone. Here at Valley Home Care, serving the greater Fresno, Modesto, Merced and Los Banos areas, we know the home environment is very important to your loved ones, and we make the happiness, comfort and well-being of your loved one our top priority. Valley Home Care personal caregivers are here to ensure that your loved one's home is not only safe, but comfortable, clean and welcoming.
Keeping Your Loved One's Home Comfortable and Safe
Our caregivers provide light housekeeping duties and chores for your loved one, so that they can continue to enjoy the home they have lived in for so many years. We understand the challenges that elderly or disabled loved ones face in keeping up with the seemingly menial household tasks they once did easily. In many cases, preserving peace of mind for you and your loved one is as simple as a helping hand to maintain the tidiness and order of the household. Our housekeeping services for seniors are vary according to your loved one's needs, but they can include activities from dusting and vacuuming to organizing closets and, of course, laundry.
A loved one who is aging in place in the greater Fresno, Modesto, Merced and Los Banos areas needs to feel safe and comfortable, and keeping the home clean and organized is one great way to maintain that feeling. In addition, it is important to ensure that the home is kept free of risks for accidental injury or illness, and that means tidying up messes which could be tripping hazards, and cleaning kitchens and bathrooms before they become unsanitary.
Comfort and Safety in the Bathroom
The bathroom is one of the most important rooms in the home, and everyone spends at least some time every day in their home bathroom. Unfortunately, it is also a location where elderly have many falls and injuries. Our staff of in-home caregivers can identify potential hazards from worn-out rugs to slippery surfaces. We can also ensure that the home medicine cabinet is well organized and risk-free, minimizing the possibility of a dangerous mistake. In addition, our caregivers will remove spoiled or expired foods from your loved one's kitchen, helping to prevent food-borne illnesses, which can pose a serious health risk for an older individual.
In the bedroom, few things are more comforting than having clean sheets, but changing linens and keeping up with laundry can be a struggle for an older loved one. For this reason, our caregivers can provide laundry services to ensure freshly laundered clothes for your loved one each day, and clean linens on the bed at night. From the start of the day until its finish, your loved one will live in their own clean, tidy, well ordered home where they have been comfortable for so long.
Housekeeping Services in the Kitchen
It's important that seniors have a kitchen area that is clean, sanitary and easy to maintain. Maintaining the kitchen can be overwhelming for seniors because cleaning must be done often and removing heavy trash bags is difficult. Our housekeeping service performs the following kitchen tasks:
• Cleaning and disinfecting sinks and surfaces
• Washing and organizing dishes and silverware
• Sweeping and mopping kitchen floors
• Sanitizing surfaces and appliances
• Emptying the garbage cans
• Discarding of expired or spoiled food
• Organizing and tidying everyday kitchen tools
Having a clean and safe kitchen is important to seniors who want to remain independent, but many struggle with the frequency and difficulty of the tasks involved. Valley Home Care's housekeepers provide the extra help these people need to remain independent in their own homes.
Housekeeping Services in the Bathroom
The bathroom is another home area that is challenging for seniors to maintain. Its slippery surfaces and noxious cleaners pose safety risks and the cleaning schedule can be daunting for the elderly. Our housekeepers can support your loved one by:
• Disinfecting the shower, tub, toilet, sink and surfaces
• Organizing towels and linens
• Tidying and organizing everyday bathroom items
• Organizing the medicine cabinet to minimize dosing mistakes
• Emptying bathroom wastebaskets
It's easy to confuse one cleaner with another or one medication with a different one. Our housekeepers can provide your loved one with home maintenance support to maintain the home's safety and cleanliness as well as your loved one's dignity and independence.
Housekeeping Services in Living Spaces and Family Rooms
A task so normal as vacuuming can pose a challenge to an elderly person who must bend and stretch to reach all corners of a room with the machine. Some elderly struggle with staircases on their own, yet still try tote their heavy, unwieldy vacuum cleaners to the upstairs or downstairs rooms. Our housekeepers clean rooms, no matter which floor they're on, so you don't have to worry about your loved one carrying heavy equipment all over the house. Our housekeepers perform the following tasks:
• Vacuuming carpet, hard floors and rugs
• Dusting furniture and surfaces
• Watering plants
• Organizing books, magazines and newspapers
With Valley Home Care in Fresno and Modesto, your loved one won't have to worry that the house is not clean enough for people to drop in and visit. Seniors can continue to be "house proud" with our housekeeping service.
Housekeeping Services in the Bedroom
Bedrooms are for more than rest; they're a personal space and a haven. At Valley Home Care we understand how important bedrooms are to our clients and we know that they can be challenging areas of the home to maintain. Our housekeepers perform the following tasks to keep seniors' bedrooms clean:
• Organizing closets, drawers, shoes and clothing
• Making beds
• Changing linens
• Vacuuming rugs and carpets
• Dusting furniture and surfaces
• Emptying waste bins
Our housekeepers respect our elderly clients while still cleaning and maintaining their homes. We recognize the need for privacy and balance that with our clients' needs for cleanliness and safety.
Other Housekeeping and Laundry Tasks
For the elderly, household tasks like laundry can be so difficult that the tasks go undone for weeks. Our dependable housekeeping staff keeps the laundry piles under control and makes sure our seniors have clean clothes, sheets and towels.
• Assistance with daily household chores
• Assistance with laundry and ironing
• General organization tasks
Keeping a home neat and clean is physical, time-consuming work. However, it's also the kind of work that allows seniors to live independently in their greater Fresno, Modesto, Merced and Los Banos areas homes. Good housekeeping like the services Valley Home Care provides, keep homes clean, sanitary and safe so your loved ones can maintain their independence and dignity.