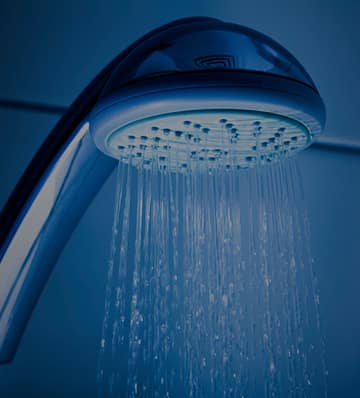 Personal Care Assistant Services
The activities most of us enjoy doing every day, like eating, bathing, and dressing, can be too difficult for an aging or disabled loved one. To help your family members continue the independent life they have enjoyed, Valley Home Care, serving the greater Fresno, Modesto, Merced and Los Banos areas, is pleased to provide in-home personal care. Beyond just providing housekeeping assistance and basic companionship, our caregivers provide confidential, sensitive respectful personal care assistance. We will work with you and your family to outline a home care plan that is personalized for you: one that meets the needs of your loved one and includes personal care services for seniors.
Morning and Evening Routine Personal Care Assistance
One of the things that grounds us in life and makes the day feel "complete" is our morning and evening routine. The ability to maintain these ordinary daily rituals are vital to our daily satisfaction. They a comforting structure to our lives and make the days and evenings feel "normal." Caregivers at Valley Home Care recognize the importance of a good start and end to our seniors' days. Seniors from Fresno to Modesto count on our caregivers to help them with their daily routines. Getting out of bed, dressing, grooming, and preparing and enjoying a nutritious breakfast are all activities that can help your loved one start the day right. In the evenings, we know a good night's rest is important to a healthy lifestyle, our personal caregivers can assist seniors with evening hygiene tasks to prevent illness and ensure they're clean, cared for and ready for a restful night.
Wheelchair Transfer Assistance
If your family member has difficulty moving from bed to a wheelchair, from a wheelchair to a recliner or sofa, and back again, rest easy. We understand the difficulties associated with transferring a loved one in and out of a wheelchair. Our expert assisted living caregivers are trained in how to safely and easily provide wheelchair transfer assistance as a part of our personal care regimen.
Bath and Shower Personal Care Assistance
Showering and bathing, which is essential for good hygiene and personal health, becomes a very dangerous proposition for an aging, injured or disabled loved one to do alone. Showers and bathtubs are wet and slippery. Many elderly people have serious falls in the home bathroom. Our caregiver staff provide your family members with assistance to get in and out of the tub as a part of our in-home personal care services. You can rest easy knowing your loved ones are independent, yet safe in their own homes.
Assistance with Personal Hygiene
Shaving, washing the face, brushing and flossing, taking care of dentures and the other personal hygiene tasks are an important part of a person's daily routine and help ensure continued health, too. These personal hygiene tasks soothe the mind and cleanse the body, but often they become more difficult for an aging, ill or disabled loved one. Our team of in-home caregivers serving the greater Fresno, Modesto, Merced and Los Banos areas are happy to offer personal assistance with these hygiene tasks, allowing your loved one to continue engaging in their own personal care routines that make them feel happy, clean and refreshed.
Restroom Use and Incontinence Care
Our team of personal caregivers are trained in assisting with the daily tasks of restroom use. We balance our elderly clients' privacy while offering them assistance they need to use the restroom, whether it be minimal or complete assistance. Valley Home Care caregivers are also trained to provide care for aging or disabled loved ones who suffer from occasional or frequent incontinence. It's important for your loved one's dignity and health that our caregivers spare them the embarrassment of uncontrolled bladder or bowel movements, so we quickly and professionally remove any waste from the area, ensure their skin is clean and dress them in fresh garments as necessary.
Dressing and Personal Appearance Care
If your aging or disabled loved one has trouble dressing or undressing, whether they remain in bed or not, our caregivers can help with these daily activities. In addition to helping with dressing and undressing, our caregivers assist our clients with grooming tasks such as hair, makeup and more. Everyone feels better when they look their best, so we know how important it is to dress well and take pride in one's appearance. Knowing that they can still wear the clothes they love and look the way they want has a tremendous impact on their mental health and outlook. At Valley Home Care, we take care of our elderly clients like our own family. We take pride in their well-being and in our role in supporting their healthy, safe, independent lifestyles.